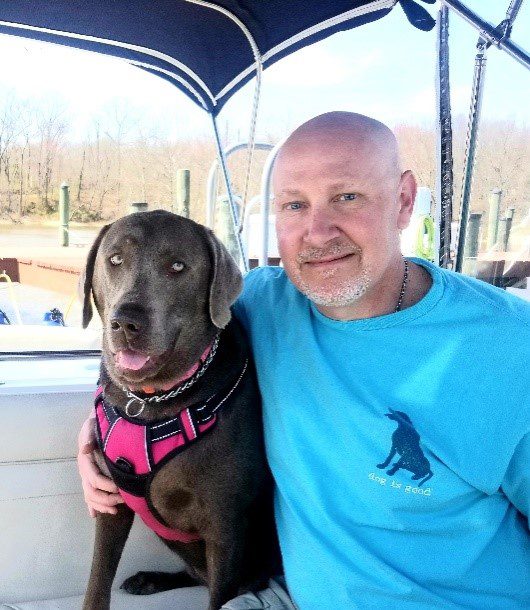 Dan Caffrey, CEO/Owner
I have been a part of the Zerbe Retirement Community since I was a little boy. I started working in the maintenance department at the age of 14. My 3 great Aunts started the business on their farm in 1958. My mother Nancy Caffrey-Schafer holds the title of president. My 2 sons Mitchell and Andrew and my wife Suzette are also involved in the business. I have a degree in naval architecture, however in the early 90s my father, who was the business office manager, was diagnosed with cancer. I made the decision to help the family business after he died at the age of 48 and I was the tender age of 22. I have been here ever since. The Zerbe Sisters always taught me if you take care of the residents everything will fall into place. I am passionate about this community and am honored to carry on the legacy started by my great aunts over 60 years ago. I am also immensely proud of our team. In my free time, I enjoy doing anything on the water and spending time with my family, including our 100-pound silver lab Lucy.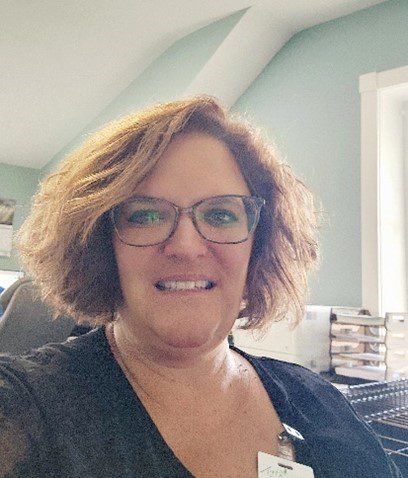 Suzette Caffrey, RN Executive Assistant
Hello! My name is Suzette Caffrey. I have been an RN for 29 years. I graduated from St Joseph's Hospital school of nursing in Lancaster and worked there until 2018 due to the hospital closing. I then transferred to UPMC Pinnacle in Lititz. I have worked in various areas of nursing including short term rehab, med-surg, acute care surgical and float pool. My husband of 29 years, Dan, is the owner and CEO of Zerbes. In the summer of 2020 Dan and I decided it was time for a change and I joined him at Zerbes. My official title is RN Executive Assistant but I prefer to refer to myself as jack of all trades, master of none! I hold a Personal Care Administrator Certificate as well as Infection Preventionist Mastery Certificate. Dan and I are very involved in the day-to-day operations of the facility. We are devoted to carrying on the motto and legacy of the Zerbe Sisters, "take care of the residents, and the rest will fall into place." I am very proud of our amazing staff and of the compassionate loving care they give. In my free time, I love to read and spend time with Dan and our 2 adult boys, Mitchell and Andrew. Thank you for taking a look at our facility and please reach out to us with any questions.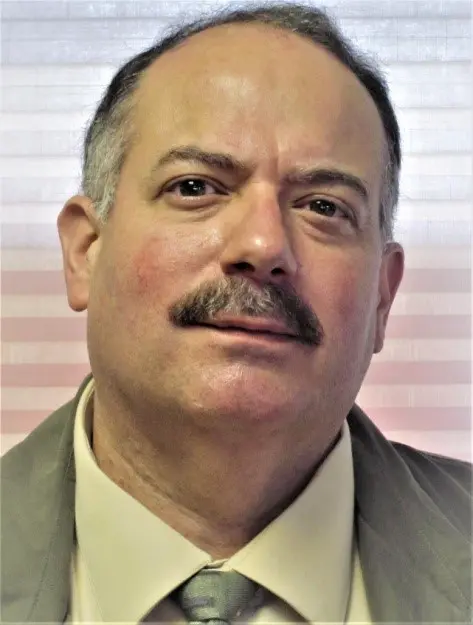 Scott Mancini, Administrator
Hi- I am from northern New Jersey, just 30 minutes outside of New York City. I am married and have three kids and two cats. I graduated from the University of Valley Forge with a BS in Ministerial Leadership and completed my Nursing Home Administrator training at Millersville University. I have worked as a Nursing Home Administrator for over 15 years and was employed as a Personal Care Administrator prior to that. One of the favorite aspects of my job is seeing the compassion of staff caring for the residents we serve. In my spare time, I enjoy family activities, golfing with my son, reading and love to cook!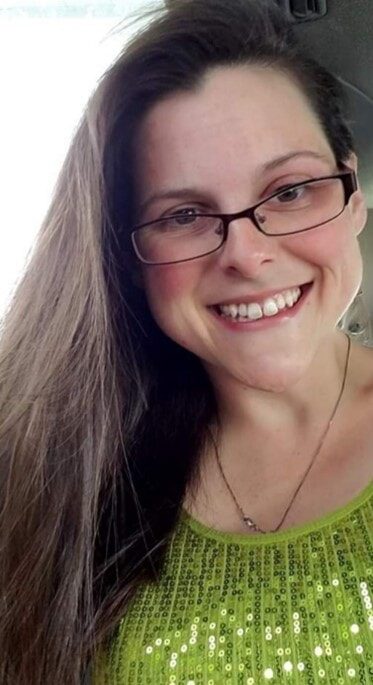 Ali Milburn, Personal Care Administrator
Hello all!! I'm new to the Zerbe team as of Dec 2021. I love it here, it's like an extra family. Born and raised in Lebanon County, and currently living in the "Sweetest Place on Earth" I am a tad far from home. I've been an LPN since 2015 and a Personal Care Administrator since 2018, working in healthcare is not just my career, it's my passion. I'm currently working on my RN, and then plan to pursue my master's degree. When I am not here at Zerbe's or doing school work; you can find me curled up with a good book, camping, or at the beach with my fiancé and our 2 dogs, Lily and Lincoln. Eventually, Sam and I would like to become foster parents and adopt! Until then, we are happy being dog parents. I am excited to grow with and be part of the Zerbe Family!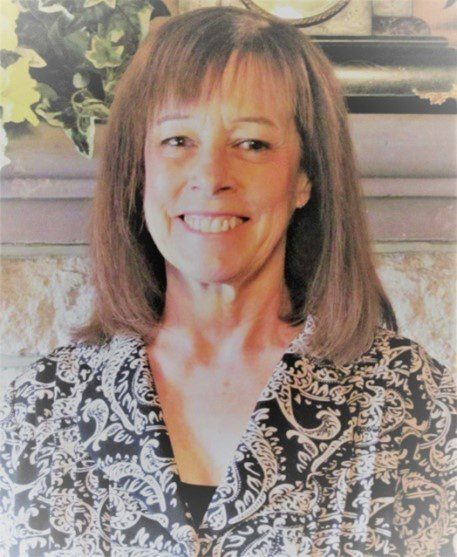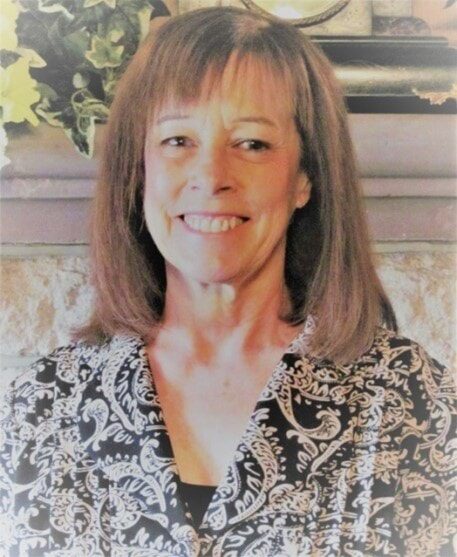 Lynne Bickta, Director of Independent Living
I was honored to join the Zerbe team in 2010 as Director of Independent Living. I also handle Sales and Marketing for the Community. Prior to working here I was Property Manager for various apartment complexes in Berks County before undertaking a Marketing/Admission position at an Assisted Living Community that was under construction when I was hired.  It was a challenging endeavor but I learned so much in that role, and I loved it! The positions I held in the past helped prepare me for what I now do at Zerbe.  It is my passion to help those who are considering a change by going through the process with them.  God has blessed us with the most amazing residents ever, and for that I am extremely grateful.  Suzette and Dan (the owners), the staff and the residents make every day special. When I am not at the office, I enjoy spending time with my husband, Bob, and our family, which includes three precious grandchildren whom we adore.  I also love to read, take walks, play word games, bake and shop.
Jen Boley, Director of Nursing
I was blessed to join Zerbe's in November 2022 as the Director of Nursing. I graduated from Warwick High School and went on to become and LPN, then RN and eventually achieved my Master's in Nursing Education and hold board certification in gerontology. I was a volunteer EMT for a number of years with Reamstown Ambulance. I believe God, family and community are important and giving of one's time is one way to support that! I am married to a New Holland native, Steve, we have 3 grown children, Adam, Andrea and Austin and 6 grandchildren Joe, Braidyn, Braxton, Paxton, James and Olivia. We also have 4 dogs. I enjoy crafting and in my spare time I volunteer as a foster coordinator with Zoe's House Rescue.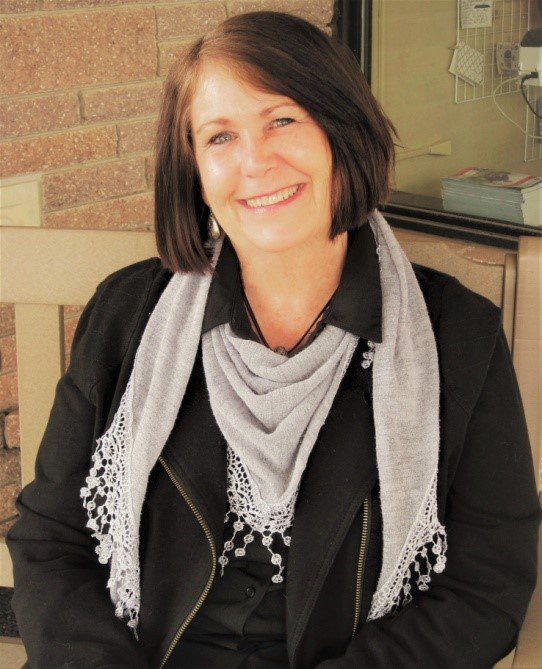 Karen Huntsman, Director of Human Resources
I am the middle child of seven, raised in Newtown Square, PA, by an entrepreneur in the hospitality industry. After attending the University of Pittsburgh and West Chester University, my career included sales, marketing and management in real estate development, retail distribution and positions in three non-profits. In 2004, an employer asked me to take a Human Resource Manager position and offered an education by fire and a multitude of seminars. The company provided me with a great amount of experience as it grew in sales, employees and locations, winning the Philadelphia100 for five years straight for exceptional growth. In 2012, deciding I wanted to break into the healthcare industry, I volunteered at Tel Hai Retirement Community writing biographies and leading a small support group. That experience led to a Sales Director position at Heatherwood Retirement Community, then back to Human Resources at Zerbe Retirement Community in 2015. I love the family atmosphere at Zerbe and plan on staying until I retire! In my spare time I enjoy crafts, flea markets, hiking and kayaking. I live in Honey Brook with my husband, Rich, of 39 years and have two grown children, Tyler and Mallory.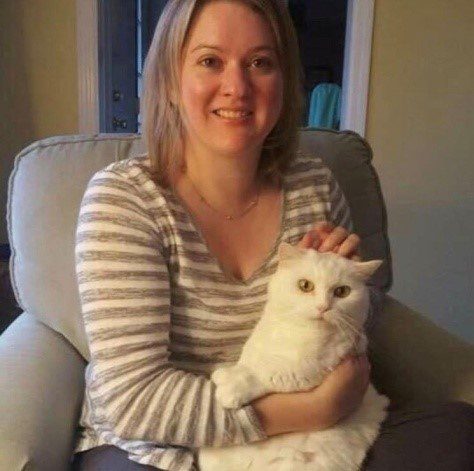 Erin Hall, Social Worker
My name is Erin and I am a social worker at Zerbe Retirement Community. I received my BA and MSW from Millersville University. I love spending time with my cats and listening to classic rock music. I really like to sing and was an avid karaoke singer before Covid hit. I also enjoy spending time with friends and family and taking walks when the weather is nice. My favorite thing about working at Zerbe is that we are family owned and operated and appreciate my co-workers and the open communication and rapport we have established over the years.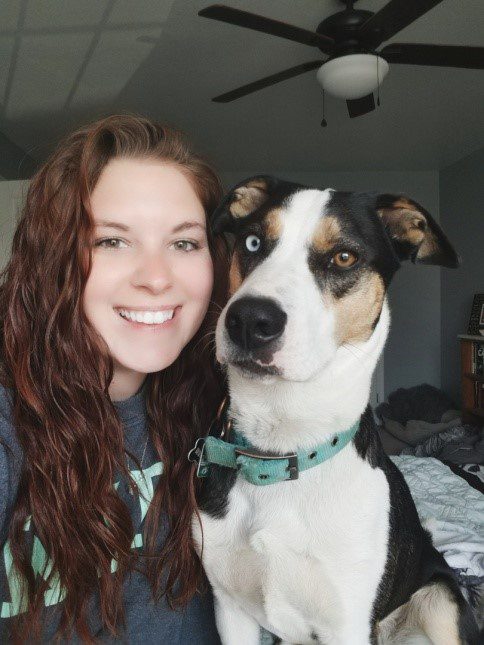 Deanna Gilmer, Admissions Director
Hey there! I have been a part of the Zerbe team since August 2018 and have loved the atmosphere since the beginning. I obtained my BA in History in 2011 and my MBA in 2021, both from Alvernia University. I am an only child, born and raised in Berks County but that has not stopped me from seeing the world. I love to travel and have been to England, France, Belgium, Holland, Germany, Austria, Italy, Greece, Canada, and the Bahamas. My wonderful husband and I have also been to 12 states, Ireland, and Thailand, with no signs of stopping! I am an obsessed dog mom of two who also enjoys reading, anything involving the outdoors, breweries and spending time with friends and family. Not only is the Zerbe campus small and beautiful but it also has amazing residents and staff which makes this place a second home. I am incredibly grateful everyday for the opportunity to be a part of the Zerbe family!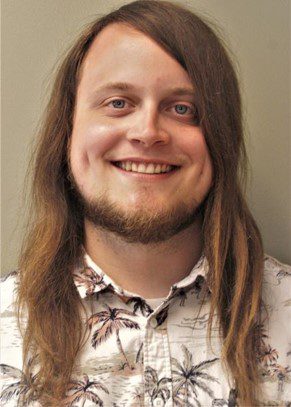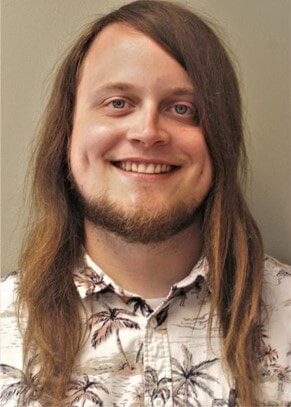 Sam Kulp, Activities Director
I started at Zerbe's in August of 2016 freshly out of college. I went to Eastern University and graduated with a bachelor's degree in music. I was immediately attracted to Zerbe's by the beautiful campus, the family run aspect and most importantly, the residents. I am also allowed to play guitar and sing at work every day, so that's a plus! My hobbies include playing music, attending as many concerts as possible, going for long hikes and collecting records. I have an incredible wife, a very supportive family and I am blessed that I have found a second home here at Zerbe's!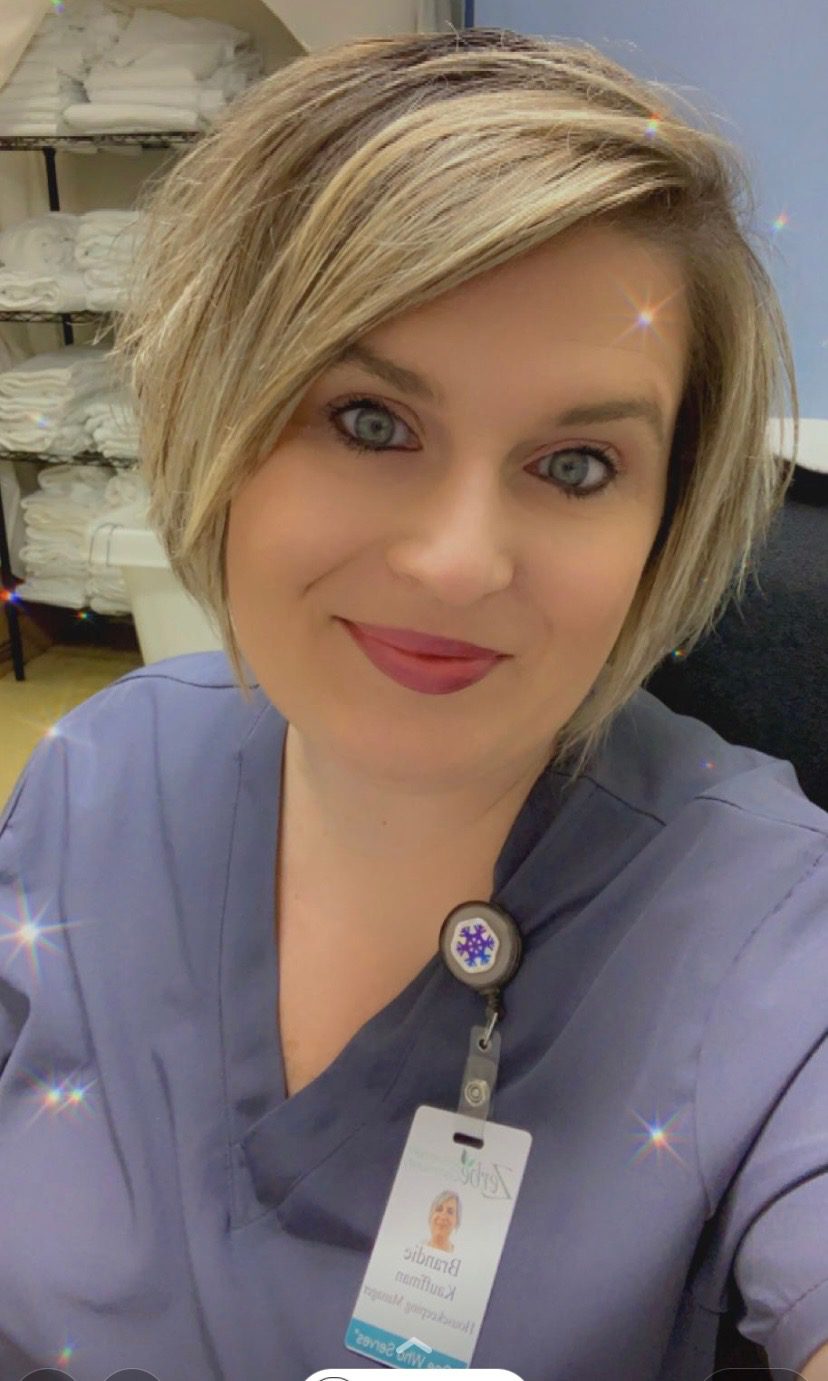 Brandie Kauffman, Housekeeping Manager
Hello! My name is Brandie Kauffman I am the Housekeeping Manager here at Zerbe Retirement Community. I live in the southern end of Lancaster County (Quarryville) with my two amazing kids Alyissa and Anthony which I enjoy spending time with. I also love the outdoors, traveling, cooking, spending time and family and friends, and just laughing, they "say "that's the best medicine for a long-lasting life. My passion working with the elderly is which brought me here to Zerbe's and the family-owned atmosphere! Looking forward to many years to come.
Gary Pezzecca, Food Service Manager
I am a Culinary trained chef, with an MBA, History Teacher, a long time ago, in a galaxy far, far away. I enjoy doing historical re-enactments, am an avid Sea Kayaker, mountain and road biker, as well as a mountain climber. I am endeared to a canine named Remey.
Rodney Ashman, Maintenance Manager
Hello! My name is Rodney Ashman and I am the Maintenance Manager here at Zerbe Retirement Community. I have a fiancée' and 2 sons, ages 24 and 19, and a daughter, age 8. I enjoy riding my motorcycle, hunting, fishing, and spending time with my family and friends. I have over 25 years experience in building maintenance and construction. I was an active volunteer firefighter for 27 years before becoming inactive in 2019. I chose Zerbe as my place of employment because I liked the family atmosphere and it felt like the perfect fit. The thing I enjoy most about Zerbe is the professional and family atmosphere and how everyone works as one team.